We are all living much different lives than we did just a few months ago. Whether it is loss of income, being away from loved ones, or dealing directly with the virus things have changed dramatically. What remains constant is our need to preserve our health and wellness to the highest degree possible given our own unique situations. Below is a list of 8 tips that hopefully can help you on your wellness journey in this historically unique and unprecedented time.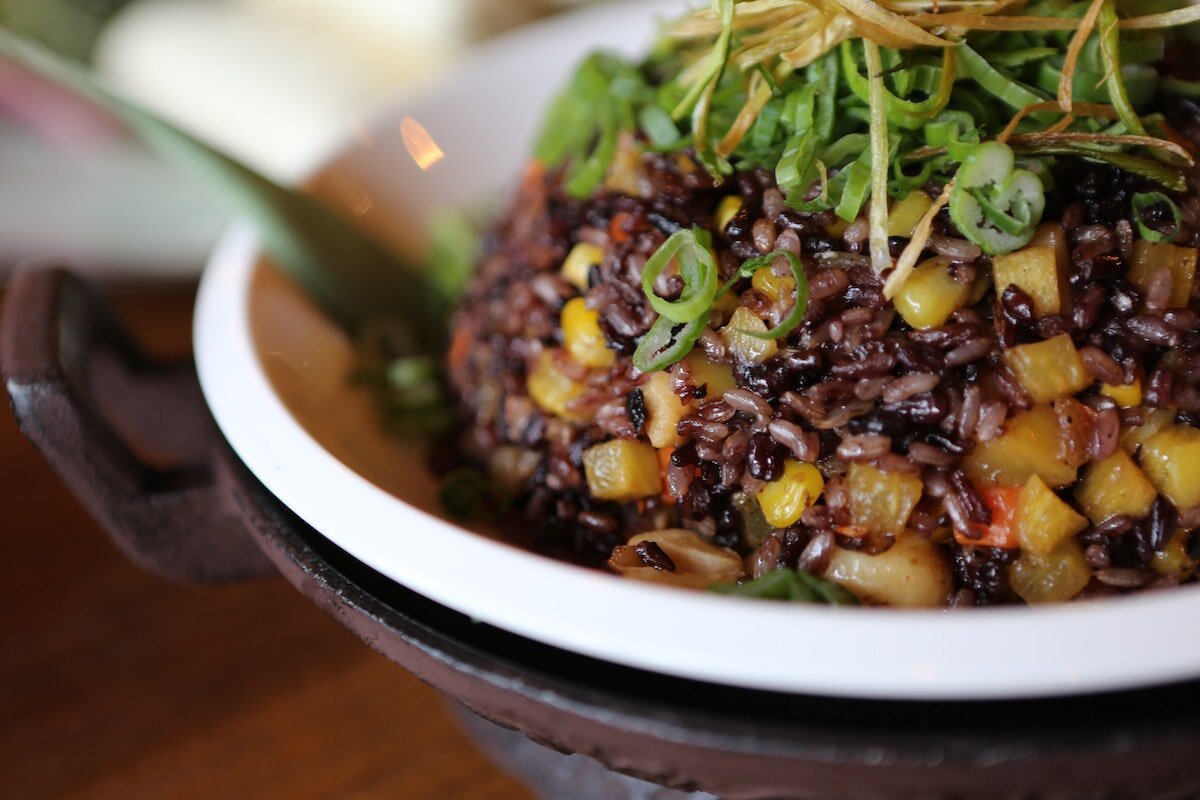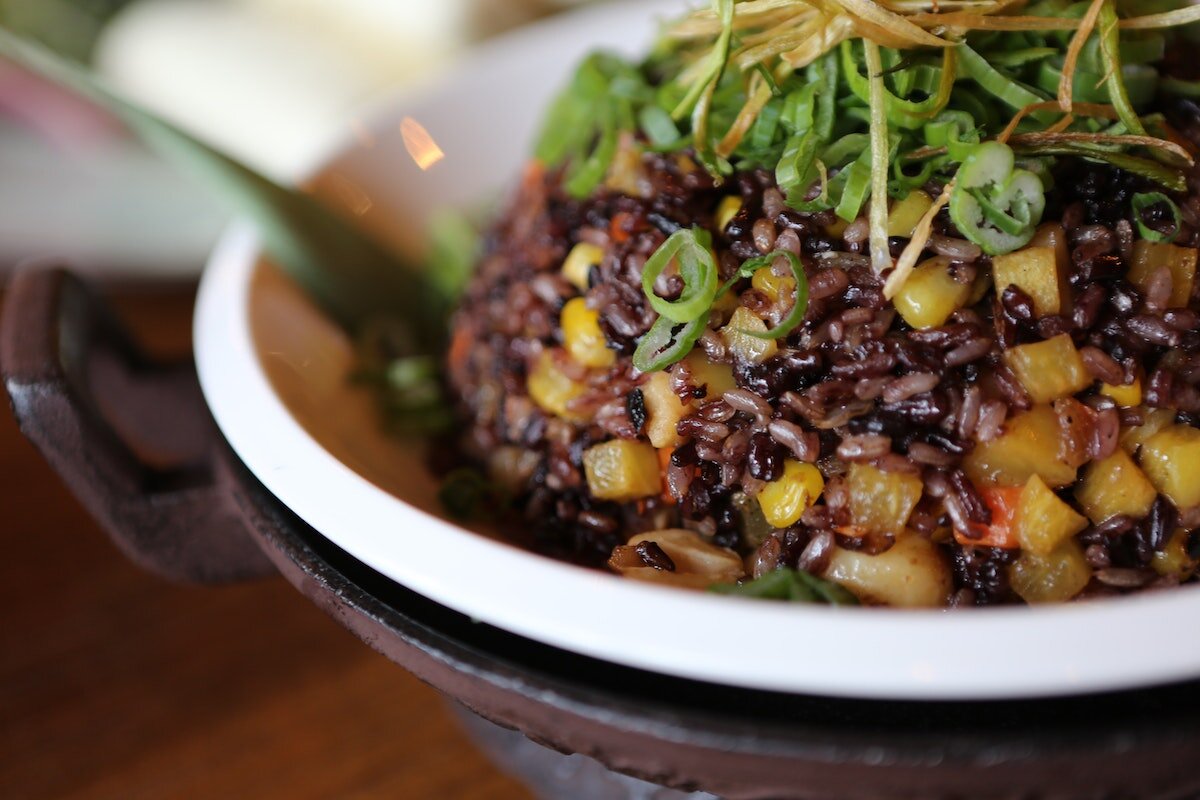 Beans and rice/ Gallo Pinto – Beans and rice when cooked correctly is a tasty savory meal that is both filling, comforting, and healthy. It is especially nutritious for Vegans and Vegetarians, providing a complete protein not usually found outside of animal sources. Our body can only make eleven of the twenty amino acids our body needs. Beans are a great source of the essential amino acids that make up protein, and rice is the friendly helper to add the missing essential amino acid the beans cannot provide. Here is a good recipe for Costa Rican Gallo Pinto which tastes fantastic. Looking for extra fat? Add a fried egg or avocado on top. For more healthy recipes visit the following sites
Exercise is a great way to keep your body healthy and your mind happy. From power walking to intense interval training staying fit should be high on everyone's staying well lists. But, staying on track can be a challenge without access to gyms and yoga studios. Good thing many exercise studios are now offering home classes. Budokon just came out with a library of classes ranging from yoga to striking. They even have classes for the kids. Or if you have a trainer they are probably offering tele-training sessions. Youtube is also a great resource for online exercise, check out a few of our favs
Supporting the immune system is top of mind for many of us. We have been fielding a lot of calls and emails about different tools to support a healthy immune system. Eating a healthy balanced diet and managing stress play a big role, but supplements ranging from botanicals to vitamins can really make a big difference as well. Here are a few of our all stars!
Elderberry – Also known as Sambucus nigra, this berry is a special herb that has been relied on for decades to support the immune system and get some relief from symptoms. A study that is regularly quoted by Cleveland Clinic demonstrates the powerful effect elderberry has supporting the immune system - https://www.ncbi.nlm.nih.gov/pubmed/15080016

Zinc – According to the mayo clinic, evidence suggests that if zinc lozenges or syrup is taken within 24 hours after cold symptoms start, the supplement can help shorten the length of colds. Zinc is found in many foods including chicken and red meat. Most multi vitamins will give you your RDA of this important mineral.

Mycommunity- Mushrooms have a very interesting place in the natural world. They are not a plant or an animal. Which means for thousands of years they have built up an armory of active compounds to keep themselves healthy and thriving. Those active compounds are more relevant to humans then most regular plant compounds. Mycommunity is a blend of 17 potent mushroom species that contain many active compounds to support a healthy immune system. Try it!

Great green leaf formula - This formula has been used clinically for over 15 years. Throughout this time it has shown to be valuable and effective in supporting the immune system when under attack. Great Green Leaf Formula is a combination of powerful cold & bitter herbs that clears toxic heat, cools the blood*, drain damp heat, dissipates phlegm*-nodules & nourishs yin.

Jin Yin Hua - A Chinese herb traditionally used to expel and hasten the resolution of invasions. Researchers have found that Jin Yin Hua/ honeysuckle contained a molecule called MIR2911 which is particularly potent in directly targeting different invasions

Yu Ping Feng San – This formula is a great way to build the immune system and boost the Wei Qi. The featured herb in this formula is Astragalus, which is a root that helps modulate the immune system in the digestive tract. It can be especially helpful for those with environmental allergies.

Forceshield –Immunity support for kids! When our little ones get sick all systems go awry. Forceshield uses six masterfully curated botanicals to support a healthy immune system in children ages 2+. It is Pediatrician and acupuncturist recommended.

Probiotics – So much of what we call the Immune System happens in the digestive tract. Have a healthy biome that includes a good variety of microbes is essential to a healthy immune system.

d3 – Supports the immune system's competence and many American adults are deficient in it.

i5 from Xymogen – This 21g vegetarian protein shake supports immune function by providing immunoglobulins from colostral whey peptides. It also boasts a complete protein amino acid profile, important for vegetarians and vegans.

Vitamin C - This vitamin supports the function of various immune cells and supports their ability to protect against infection. It is also an important for cellular termination, which helps keep your immune function healthy by clearing out old cells.
Stress is a serious thing that needs to be managed. Not only does excessive stress effect mental health but is also has an impact on our body and it's functions.  Exercise, sleep and mediation are all great ways to positively manage stress. Connections to our loved one is also an important component of stress management. Although that is exceptionally difficult during quarantine, using video calls to stay update and even sending hand written post card can help the feeling of connectedness. Supplements are also a good way to manage stress. Here are a few all stars
Emotional Ease - is a formula that grew out a clinical need for a gentle yet effect way to help patients manage their emotions during moderate to intense emotional responses. This formula features Albizia Flower which uplifts the spirit and mood

Holy basil - is an ayervadic herb that has many uses. Although its widely known for its adaptogenic properties and relieving anxiety.

L-Theanine - An amino acid found in Green Tea as well as other botanical sources. This amino acid is great to supports concentration, focus, and relaxation

Moody Blues - Help your children (ages 2+) out of those moody, nervous, frightened, or restless moments with nine carefully curated botanicals found in Moody Blues

B Vitamins - high doses of B vitamins have been suggested to improve symptoms of stress, such as mood and energy levels, by lowering blood levels of the amino acid homocysteine. Also great for energy
Sleep is the foundation for all wellness journeys.  Without sleep the amazing food your eating or your perfect exercise regime are both going to return much smaller gains than if you were getting a healthy nights sleep. Setting the stage for a healthy nights sleep by eliminating screen time and creating a dark quiet space to sleep are important factors. Herbs can also be a helpful partner. Here is how we break it down 
Falling asleep - Happiness Bark Sleep Elixir – great blend of Chinese herbs including Albizia Bark which is calming and supports a healthy night sleep. The formula helps unbind the Qi and calm the shen. 

Staying asleep - Pass Thru the Night – Which features the herb Ye Jiao Teng (or pass thru the night vine) is a great formula to help staying asleep which may or may not be caused by disturbing dreams or restless agitation. 

Kids sleep support -Call It A Night - Sleep is the all important component of our children's lives that is commonly disrupted. Call it a Night supports a healthy nights sleep in children ages 2+ with organic chamomile 

Night time liquid caps - A blend of Valerian, Chamomile, and 5 other powerful herbs coupled with 3mg of Melatonin. When you need herbs that have a powerful hypnotic effect this is the formula for you
Healthcare practitioners are our partners in our personal wellness journey. While in quarantine we can still access their wisdom through telemedicine. Most practitioners are offering video conference sessions that could be very useful during this time of increase stress. NSEV Healing & Acupuncture is offering a full array of services.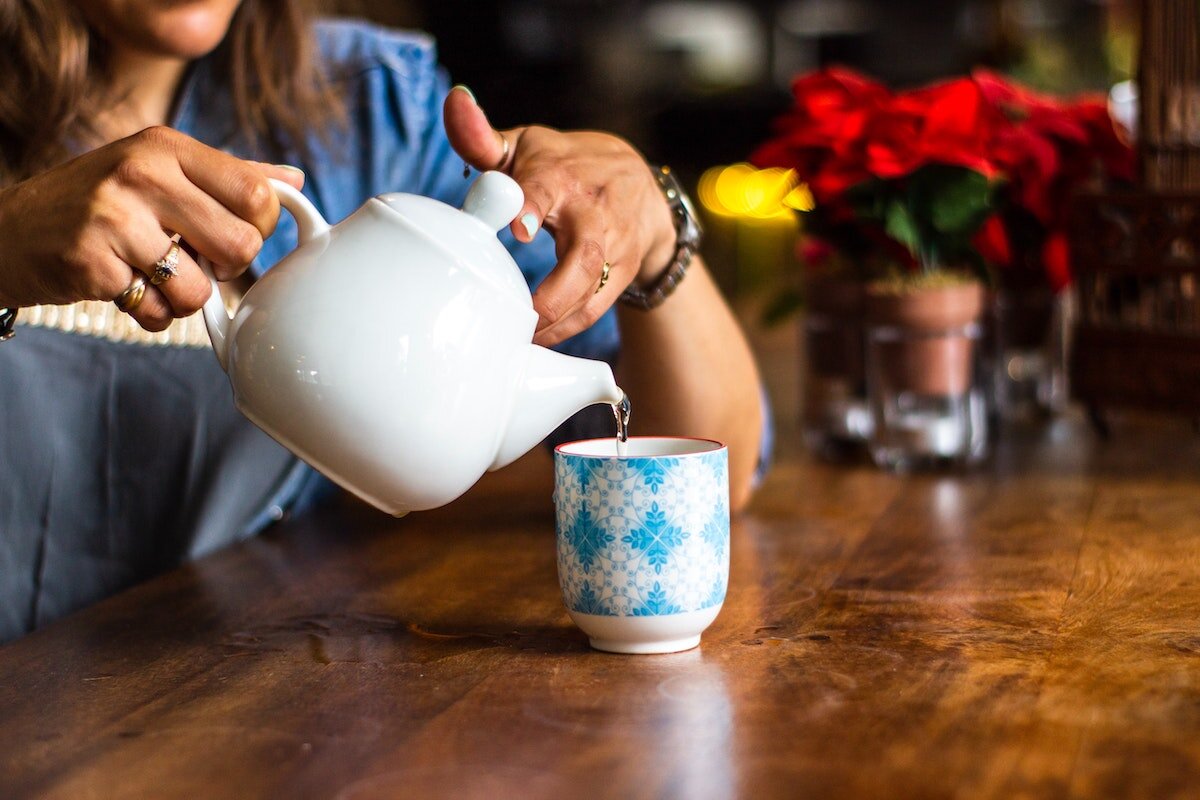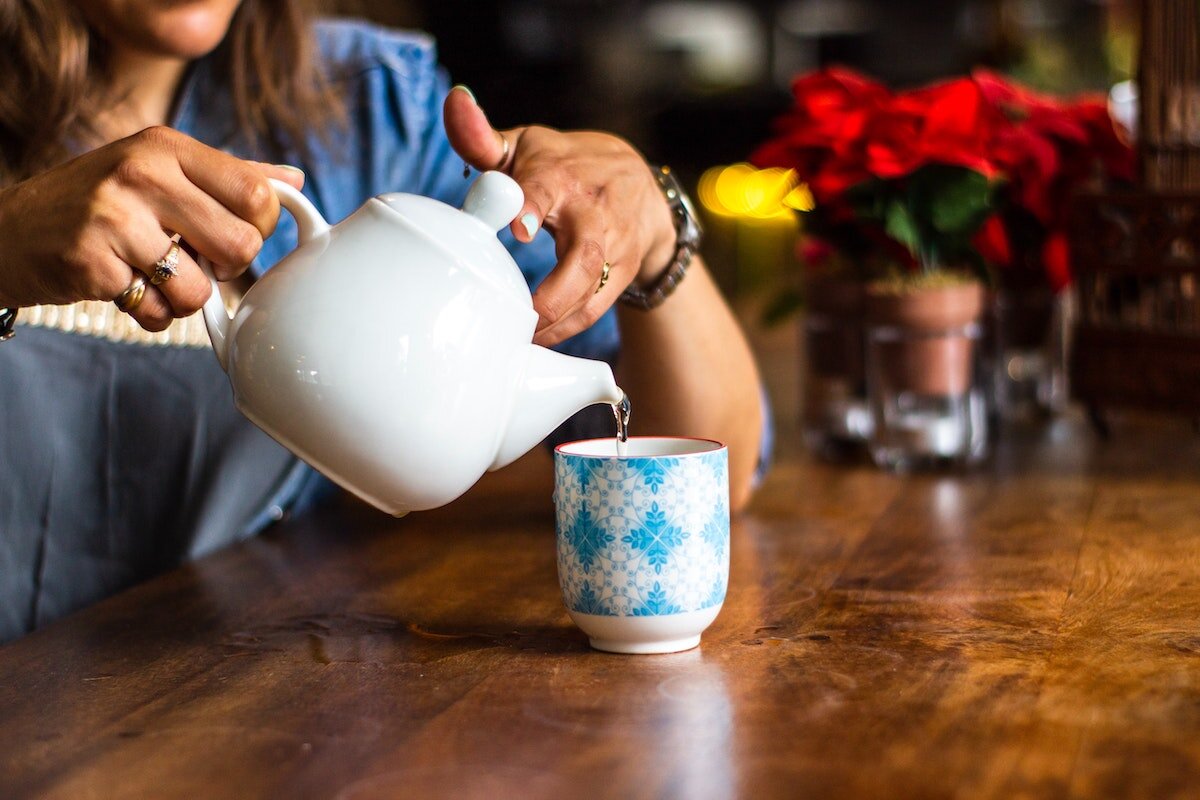 A nice cup of tea in the morning is a great way to start the day. Because caffeine can increase anxiety levels there have never been a better time to drop coffee and switch to tea. And if you still need a little caffeine kick Green and White tea's offer a  sustainable amount of caffeine that is natural paired with L-theanine (an amino acid that helps with calm and focus). Of course Organic tea is really the only way to go. Anytime we buy produce that is conventional we clean it first. With tea first things we do is put it hot water then drink that water. Meaning everything on the outside of the tea you are now drinking! 
Green tea – rich in antioxidants, green tea is great for clean clear energy coming from a medium amount of caffeine. Japanese Sencha green tea's offer very clean flavor that is distinctly sweet and robust and a good natural source of L-Theanine
White Tea – A nice gentle tea that provides a small amount of caffeine has a very subtle flavor and often times floral.

Turmeric Tea – Great anti inflammatory herb that tastes great with milk (or non dairy milk) and a little bit of pepper.

Mushroom Tea – Mushroom tea mixed with roasted chicory can be a good coffee flavor replacement while giving you the benefits of medicinal mushrooms.

Tulsi – A nice balanced tea that is great to help with stress and is mild in flavor.

Elderberry – a pungent herb that creates a sweet and sour tea that supports the immune system

Ginger – Is spicy and flavorful.  Support healthy digestion and is also an anti-inflammatory.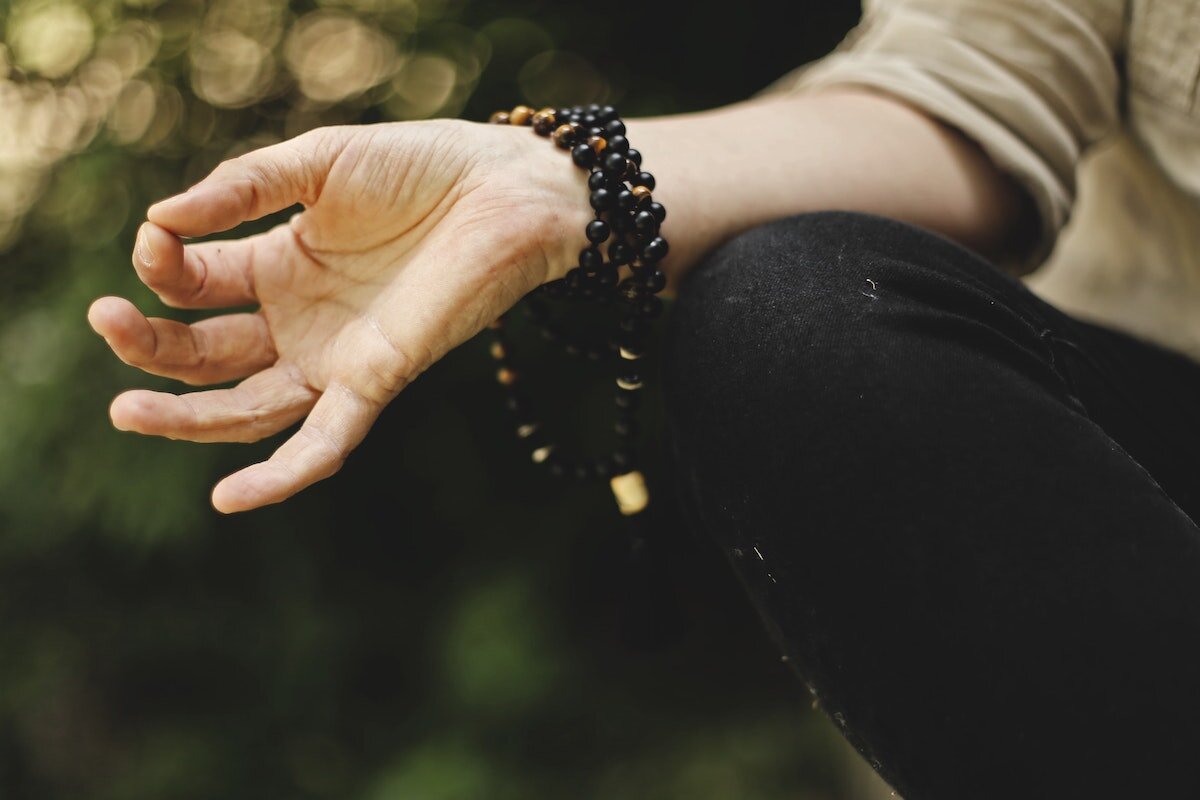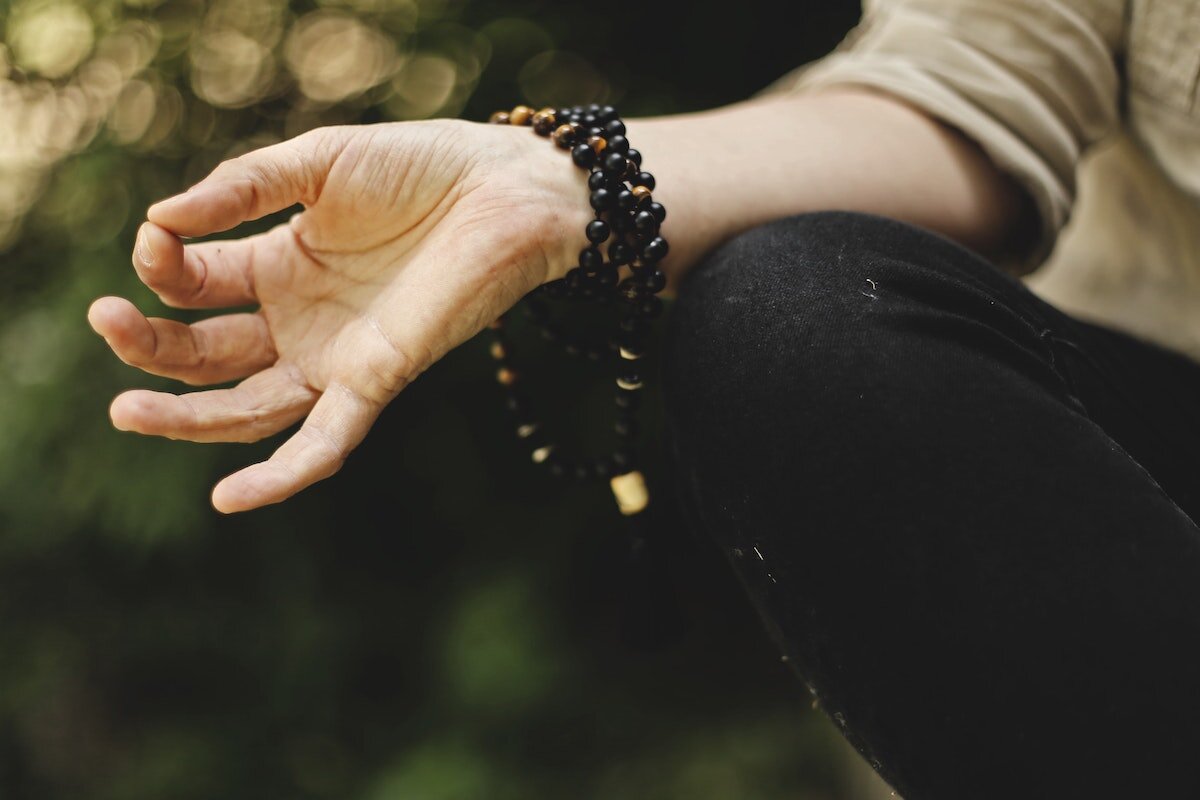 People all over the world have turned to mediation when things fall apart. Many people think of meditation of sitting crossed legged not moving while breathing rhythmically. While that might be a popular variety it is really just the tip of the iceberg. Try a moving meditation if you find it difficult to stay motionless for a long time. Guided meditation are also a good way to dip your toe into the mediation pool. Here are a few good resources to try